IQ Patch Test Units
IQ - Inert Quadrate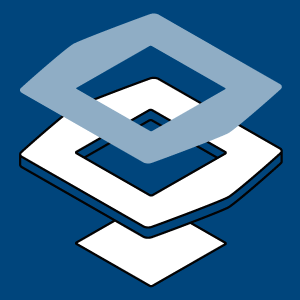 The Inert Quadrate (IQ) chamber is the backbone of our Patch Test Unit line-up. The chambers are the most technologically advanced Patch Test Chambers ever developed. The laminated tape/foam/filter paper construction results in a comfortable chamber providing a unique closed-cell and leak-free system which defines a test area. The distinct corners of the Quadrate shape allows for easy differentiation between allergic and irritant reactions. This patented Patch Test Chamber design is found in both IQ Ultra™ and IQ Ultimate™ Patch Test Units. The integrated filter papers removes the need to handle loose filter papers.
Adhesive chamber rim

The adhesive eliminates hapten leakage and enhances occlusion of the hapten into the skin.

Integrated filter paper

The integrated filter paper facilitates easy handling of liquid haptens.

Foam frame for highest comfort

The chambers are made of inert additive free soft PE foam.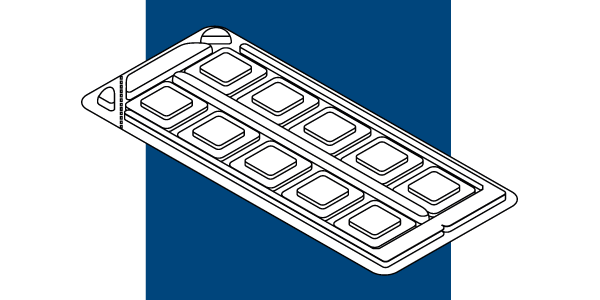 Comfortable and chemically inert - IQ Ultra™ is the reliable Patch Test choice. The acclaimed IQ Chambers are mounted on a premium quality, hypoallergenic and latex free tape carrier tape.The strong adhesive properties of the unit eliminates the need for reinforcing tape for all cases involving normal skin. The IQ Ultra™ Patch Test Units are most economical; with integrated protective covers and filter papers there is no need to purchase extra items.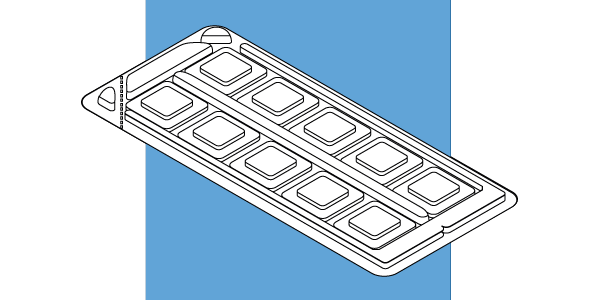 Elastic, transparent and water resistant. In addition to the features shared with the IQ Ultra™ Patch Test Unit, IQ Ultimate™ has the above named added benifits as a result of the 25 micron thin carrier tape. IQ Ultimate™ is the ideal Patch Test Unit for children and active patients as it is flexible and allows for showers. IQ Ultimate™ is the perfect choice for tropical climate and testing during hot summers due to its superior adhesion to the skin.